Home
Authors
Posts by Αδελφότητα Ορθοδόξου Εξωτερικής Ιεραποστολής
Αδελφότητα Ορθοδόξου Εξωτερικής Ιεραποστολής
Η Αδελφότητα Ορθοδόξου Εξωτερικής Ιεραποστολής είναι το αρχαιότερο ιεραποστολικό σωματείο στην Ελλάδα και σε όλο τον Ορθόδοξο κόσμο. Από το 1963, συνεργάζεται με Ορθοδόξους ιεραποστόλους στην Αφρική, την Ασία, την Ωκεανία και τη Λατινική Αμερική, παρέχοντάς τους κάθε ηθική και υλική υποστήριξη.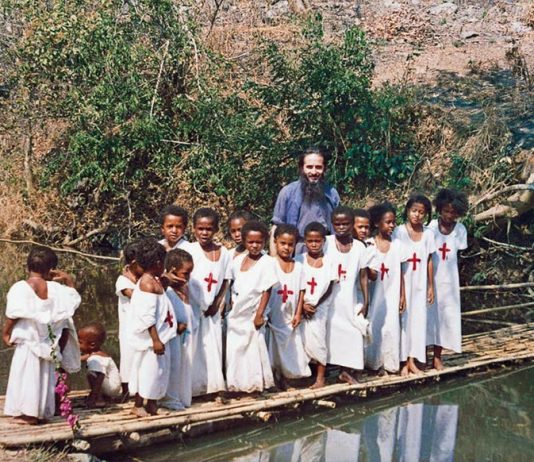 On January 27, 30 years will have been completed since the unexpected departure for the Lord of the pioneer missionary priest Fr.Cosmas of Gregoriou, who with his unparalleled diligence watered the roots of the Orthodox Mission and made it grow deeper and settle in the land...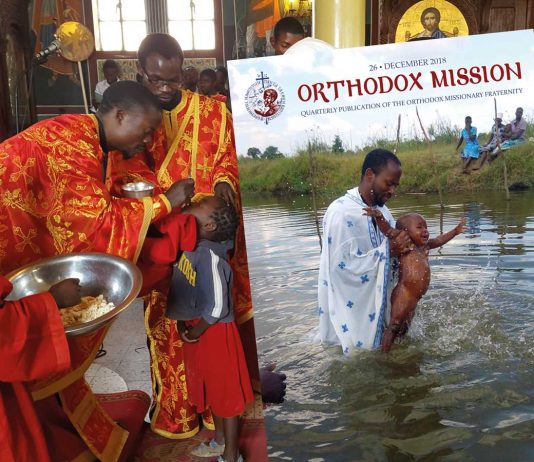 Our new festive issue is out with news and reports from 14 missionary regions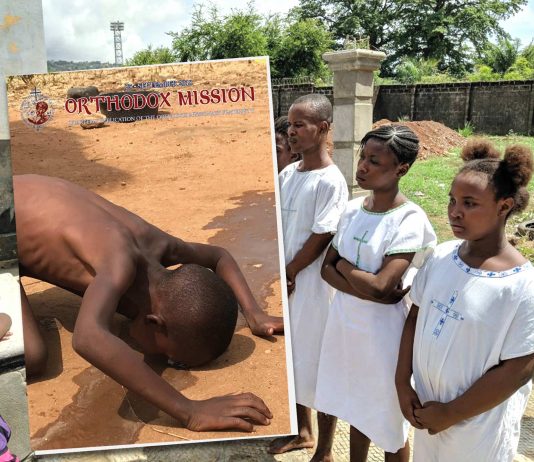 With news and reports from 12 missionary regions in Africa, Asia and Latin America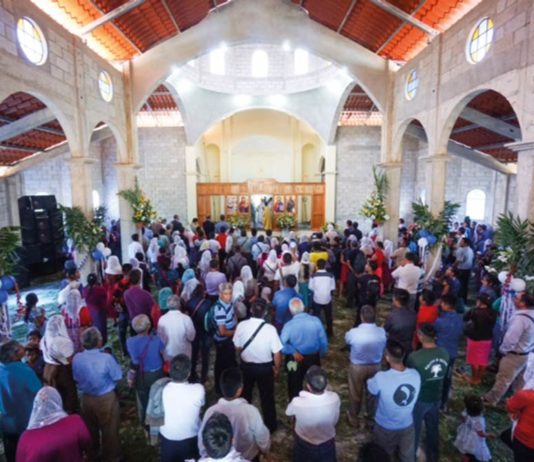 The moments we all experienced could hardly be described. The faithful Mayans actively participated in chanting and singing "Lord have mercy", "Grant us, O Lord", "Amen" and "Christ is Risen". The foundations of the church were shaken by the dynamic expression of their Orthodox faith...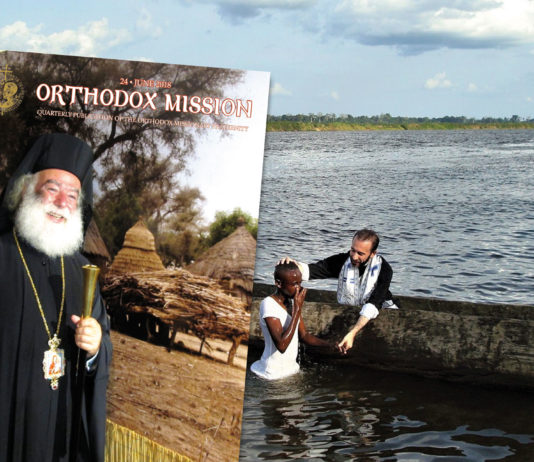 With news and reports from His Beatitude the Patriarch of Alexandria and 10 missionary regions
"Today, God blessed me to come here as a Pope and Patriarch, but above all as a humble missionary."
The beautiful green nature made our journeys to the villages really pleasant. On the way, we saw quite a lot of orthodox churches. In one of them, the Church of the Holy Cross, I was informed that during its laying of the foundation stone the Orthodox African priest as well as construction group workers were fiercely attacked by Roman Catholics...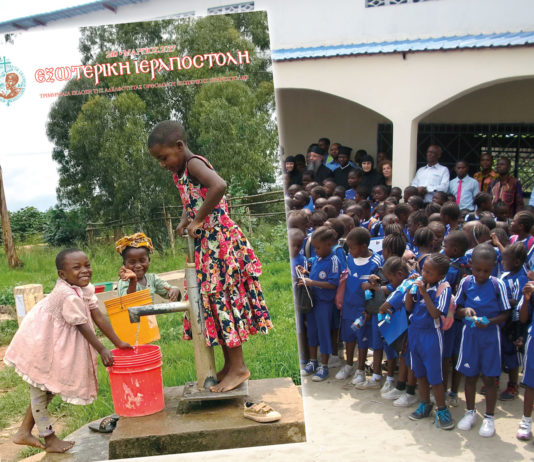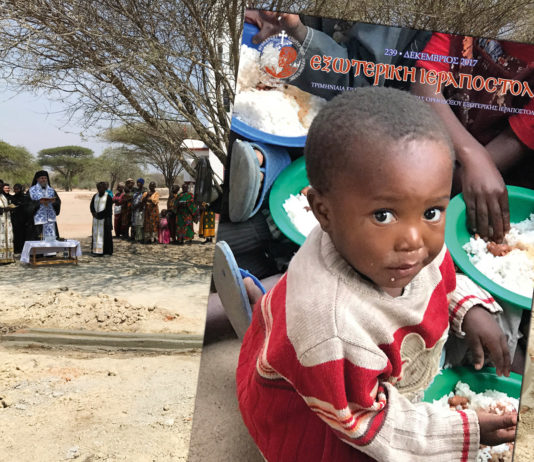 Orthodox Mission #22 December 2017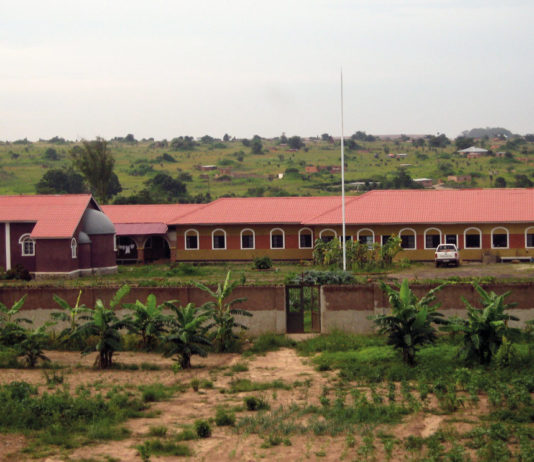 The cultivation of plants, vegetables, fruit trees in our nurseries, greenhouses and cultivated land, besides curing our own needs, is also a means of maintaining our Holy Monastery in order to make it self-sufficient as well as one of apprenticeship for the young indigenous novice monks of our Holy Monastery in the ministry of the gardener...