Home
Authors
Posts by Μητροπολίτης Ναϊρόμπι Μακάριος
Μητροπολίτης Ναϊρόμπι Μακάριος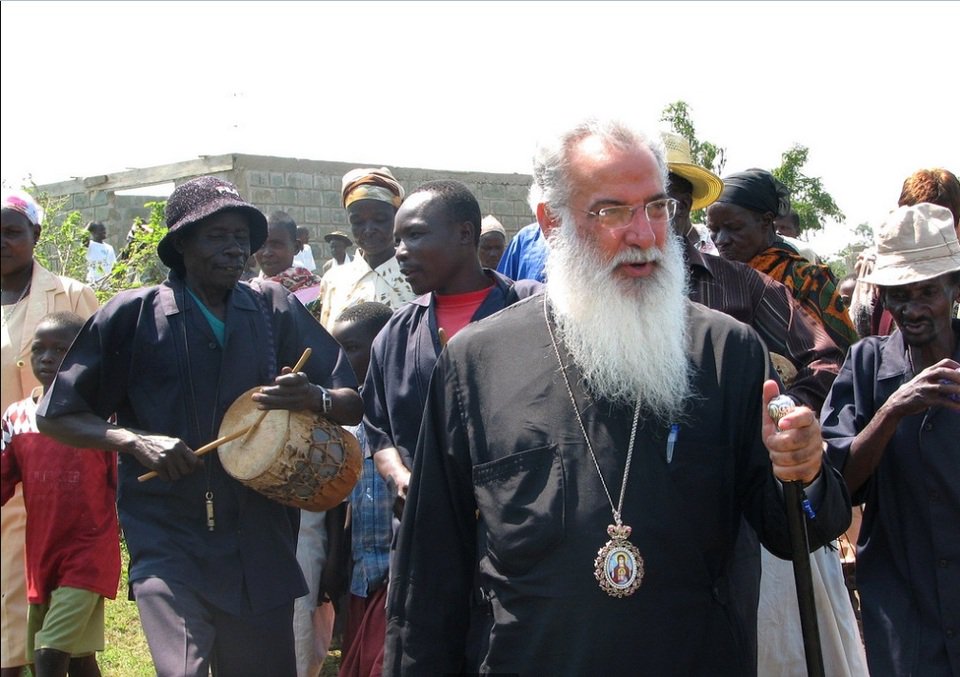 His Eminence Geron bishop Makarios of Nairobi has served the Orthodox Mission in Kenya since 1977. He was ordained the bishop of Zimbabwe in 1998 and in 2001 he was moved to Kenya.
I'm starting to get concerned as traveling to nowhere takes me to places that really leave me speechless. There, in those places of my pastoral exile, I reached the most forgotten poor and unprotected little children who lived in anticipation of a word and a little smile. I met them. And what do you think I saw in front of me? A structure - supposedly their school- where they attend classes daily and get educated...
Dear Friends of Mission, Like every week and throughout the year, I travel a lot, going on pastoral journeys from the one end of Kenya to the other. Besides the divine liturgies, which are conducted without fail in proper or makeshift churches, we visit...
This period every year, here, on the Mission premises, the conduction of the morning and evening sacred services along with the active participation and attendance of the students of our School, creates a solemn atmosphere full of devout reverence, as chanting is rendered in the best way...
I read with great interest the article of my dear friend and brother in the field of Overseas Mission Mr. Charalambos Metallides for a plea made by His Eminence Metropolitan Nikiphoros of Kinshasa for financial support to the School of Theology of Congo University.
Dear friends of the Mission, Sitting in my office and planning the daily schedule, I suddenly noticed someone come in. It was the person in charge of the kitchen for the little children who we offer breakfast and lunch daily. He stood in front...
Our Orthodox Church, once she decided to deal with Mission Overseas, set as her priority, among other objectives, these small, innocent creatures...
The birth of the Savior and Redeemer of the world reminds us once again that He came to earth as the poorest of men, though he was to become the King and Master of the visible and the invisible world...
The whole sight reminded of a biblical disaster, since there was neither a green leaf in the surrounding trees nor any other vegetation. When we arrived, we stood in front of the Maasai huts, made of dry grass. The first to come out were the women followed by the little children. The whole spectacle was shocking. The people were really starving...
He suddenly saw a car spinning in an uneven motion. He immediately ran after it and despite the risk of being injured, he tried, to stop it. Fortunately, by skillfully getting in, he did manage to stop the car. He was greatly surprised noticing that the driver had lost his senses and the car was practically uncontrolled...
It is so painful to be confronted with such a temptation and have to withstand this ordeal while being surrounded by little orphaned children every day! I, however, take solace in knowing that there is ample space for God, Who goes beyond barriers and limitations just to give rest and comfort to these souls, provided our hearts are touched, and we take prompt and effective action for their salvation...