Home
Authors
Posts by Μητροπολίτης Γάνου και Χώρας (από Νέας Ζηλανδίας) Αμφιλόχιος
Μητροπολίτης Γάνου και Χώρας (από Νέας Ζηλανδίας) Αμφιλόχιος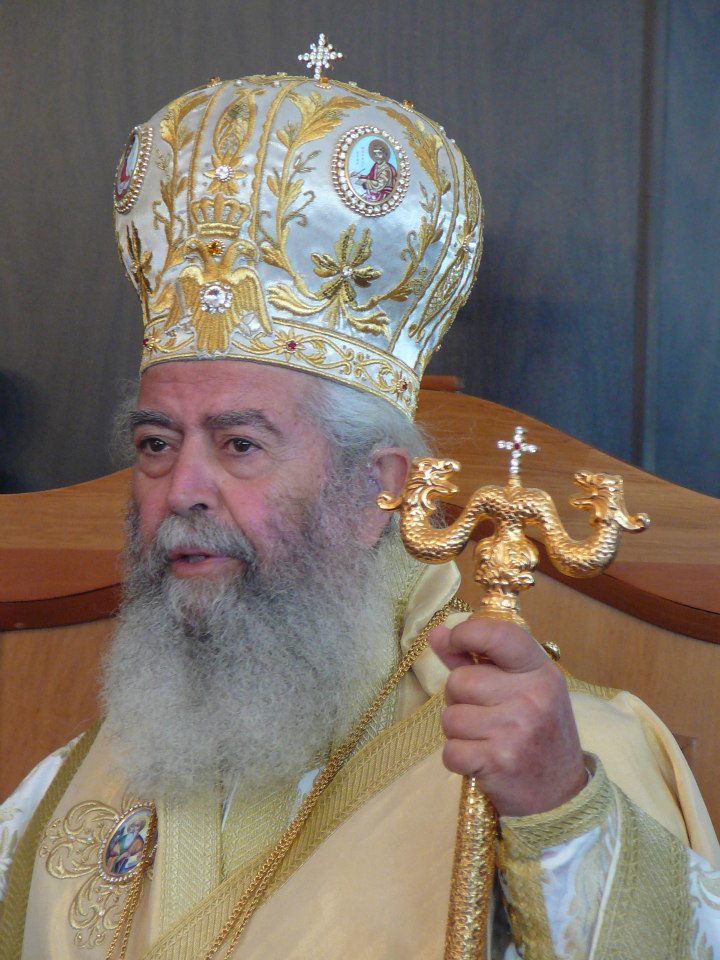 His Eminence, bishop Amphilochios of Ganos and Chora was born in 1938. Since 1968 he has served the Orthodox Missions in Kenya and Congo (DRC). He was ordained a bishop in 2005 and was confided the pastoral leadership of the Diocese of New Zealand. During his 13-year-old ministry there, he founded new Missions in the island states of Fiji, Tonga and Samoa with wonderful results. In 2018 he resigned due to old age and he was assigned the diocese of Ganos and Chora in the European part of Turkey.
People in Samoa have a peculiarity. They are calm, smiling, and deeply religious. I think that they deserve to be members of the Holy and True Orthodox Church and not expect to be fed with the spiritual crumbs of the heretical Protestants...
Only a few months after the first visit of an Orthodox missionary to this isolated island nation in the Pacific Ocean, the few Orthodox believers welcomed us back with love and thanksgiving to the Lord for the new church that His love gave them...
Oceania decides to follow the Savior of the world, our Lord Jesus Christ, at a time when Europe shuts its doors to Him, whom it owes everything to...
The fire of the Mission in Oceania extends to more countries. The first historic visit of an Orthodox missionary in Tonga islands is now a reality...
In Fiji islands, Orthodoxy advances slowly but firmly by the Grace of God. The building of the orphanage in Saweni, as seen in the photo, has been completed and soon the opening service is going to take place...
Ο πατήρ Σάββας πλησίασε µια νοσοκόµα και της λέει: "Είµαστε από την ελληνική ορθόδοξη Εκκλησία. Μπορούµε µόνο να τη σταυρώσουµε;". Τότε βγάζει το σταυρό, ο οποίος είχε µέσα Τίµιο Ξύλο και άρχισε να τη σταυρώνει στο πρόσωπο...
Most Reverend Bishop Amphilochios speaks about the new missionary efforts of the Orthodox Church in the country "of the Day Before"
Saweni, Viti Levu, FIJI Despite the many difficulties and concerns we have in the Orthodox Mission abroad, wherever on earth we may outreach, there are also special blessings and delights. Such a great blessing we were lately given by the grace of the Mother of God: we got a beautiful Monastery...